Fiery Film is a film/TV company/studio based in Lagos and Owerri. Officially formed in June 28, 2012 by filmmaker C.J. "Fiery" Obasi, our feature film projects include
Fiery Film is a film/TV company/studio formed in June 28, 2012 by filmmaker C.J. "Fiery" Obasi. As a nascent production company couldn't get funding for its next project after Jim & Joan (2012) which was the closing film at the Eko International Film Festival (2012). Though screened in its incomplete form Jim & Joan was hailed as the "scariest film" at the festival, with Writer/Director C.J. "Fiery" Obasi's work being compared to Danish filmmaker Lars von Trier's expressionism. C.J. not being able to secure fonding, or post-production support to complete Jim & Joan, C.J. and his team would not be deterred, and having learnt so much from the misfortunes of Jim & Joan they courageously ventured on to produce a zero-budget horror/thriller "OJUJU", which premiered at the prestigious Africa International Film Festival (AFRIFF) in November 2014, where, due to popular demand it was screened twice and went on to win the award for "Best Nigerian Film" beating many high budget films within the category. OJUJU is currently enjoying audience and critical acclaim within and without the country, and has secured a place as a groundbreaking work in the history of New Nigerian Cinema. OJUJU attracted renown international filmmakers and critics, such as Todd Brown (Twitch Film, Producer Raid: Redemption and Raid 2), Frank Scheck (The Hollywood Reporter), and Tambay Obenson (Shadow & Act) to write a favorable reviews on it, lauding C.J.'s raw talent and creative resourcefulness, despite working under harsh conditions and budgetary constraints.
Fiery Film's latest work is the crime-gangster thriller "O-Town", also written by C.J. "Fiery" Obasi. A film he calls his exploration into genre-filmmaking. O-Town premiered at AFRIFF 2015 in Lagos, and will go on to screen at Gothenburg Film Festival, Sweden.
Fiery Film has numerous projects in the form of features, shorts, anthologies, series, animations and even graphic novels, all in development and or scripting stages.
Here are the people behind Fiery Film: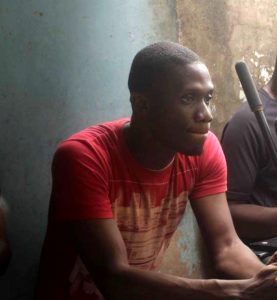 Born and raised in small town, Owerri, Nigeria. C.J. grew up watching Hammer House horror films and reading Stephen King novels. As a child, he developed a knack for drawing comics based on all his favourite movies and superheroes at the time. Comics which he would sell to his peers much to their delight. Much later on in life, C.J. would put aside his degree in Computer Science from the University of Nigeria (UNN) to launch into filmmaking, full time.
C.J. fondly called "Fiery" or "The Fiery One" set up his company "Fiery Film" in 2012, and soon after his friend Benjamin Stockton, a screenwriter and movie aficionado from California, and Oge Obasi (nee Ugwu) came on board to help run the company. Fiery Film latest project is the horror thriller feature film "Ojuju", written, directed and edited by C.J. OJUJU premiered at the Africa International Film Festival (AFRIFF), where it won The Best Nigerian Movie Award. In March 2015, C.J. won the Trailblazer Award at the Africa Magic Viewers Choice Awards (AMVCA) for his groundbreaking work with OJUJU.
C.J's latest work is "O-Town" a crime thriller epic piece, which C.J. calls his "Western in an Eastern land" and describes as "His exploration into genre-filmmaking", as well as an unnamed period piece. C.J. has also worked as an editor on other productions and commercials for brands, including GLO. His favourite filmmakers are Martin Scorcese, David Lynch, Quentin Tarantino, Lars von Trier, Darren Aranofsky, Stanley Kubrick, Sam Raimi, to mention only but a few.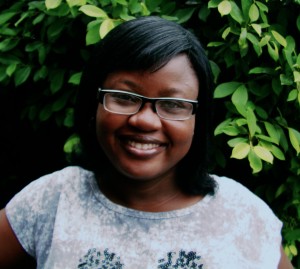 Oge Ugwu has been in production for more than 7 years. Having worked on location and on sets in high-scale productions both for TV and film, such as Kunle Afolayan's The Figurine, Amstel Malta Box Office, TV programs for SpiceTV, Miss Earth Nigeria, and Heineken's Champion's Planet. Oge co-produced the surrealistic feature film "Jim & Joan", and produced "Apostate" starring the likes of Kehinde Bankole and Nobert Young. She is the Production Manager on Ultima Studio's sitcom "Aduke Hotel". She produced "OJUJU" A zombie-horror thriller which premiered at the Africa International Film Festival (AFRIFF) where it won the Best Nigerian Film award.
Oge is also the Production Manager at Desperate Housewives Africa. She is the Head of Productions at Fiery Film, where she is presently developing various feature length films, documentaries and TV shows.
Her latest feature endeavour is the crime-gangster thriller "O-Town". She is currently developing feature film and series ideas with husband, and collaborator C.J. Obasi.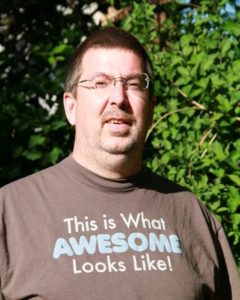 Benjamin Stockton came to Fiery Film from sunny California, land of Hollywood. He is an avid science fiction fan, and has been writing science fiction and developing virtual worlds since before "virtual world" entered the
English lexicon. His first efforts began when he was around 8 or so, and involved large numbers of Legos, flashlights and clay for special effects. After watching Nollywood movies with some Nigerian friends back in the day, he asked, "where's the science fiction," only to be told, "there isn't any."
Along the way, Benjamin kept that question at the back of his mind. Then he bumped into CJ Obasi. After viewing some reels from him, Benjamin decided CJ would be great talent to team up with to provide a fulsome answer to that question he had years ago. So along with Oge, CJ and Benjamin joined their considerable creative forces, and brought Fiery Film into formal existence.
These days, Benjamin Stockton can be found in his lair, listening to anything from heavy metal to hip-hop, whilst creating science fiction featuring Africans, for Africans as well as audiences worldwide. He figures the West is pretty much tapped out for new ideas, and Nollywood is the perfect place to bring some fresh talent and new ideas for the genre to fruition. Projects he has under development for Fiery Film include TV series with the running titles "Salvation," and "Parallax." As well as an untitled animated short screenplay based on Celtic and African mythologies.