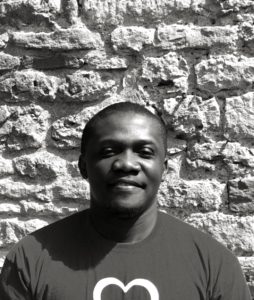 C.J. fondly called "Fiery" or "The Fiery One" is a genre-filmmaker from Nigeria, whose feature debut "OJUJU" – a zero budget film, premiered at the Africa International Film Festival (AFRIFF) in November 2014, and won the award for "Best Nigerian Film". OJUJU has screened in about 20 film festivals, including the Pan African Film Festival in Los Angeles, Shockproof Film Festival in Prague, New Voices in Black Film Festival in New York, Nollywood Week Festival in Paris, and Fantasia Film Festival in Montreal, garnering universal acclaim despite its zero budget status from the likes of Screen Anarchy (formerly TwitchFilm), Bloody Disgusting, Shadow & Act, IndieWire, The Hollywood Reporter and many others. Obasi for his 'groundbreaking work' on OJUJU was awarded the Trailblazer of the Year award in March 2015, at the Africa Magic Viewers' Choice Awards (AMVCA).
Obasi's sophomore effort is the feature film "O-Town", a crime thriller piece, which he calls his "Western in an Eastern land" and describes as his "exploration into genre-filmmaking". O-Town premiered at the 2015 Africa International Film Festival, followed by a Nordic premiere at the 2016 Gothenburg Film Festival, Sweden. It was nominated for Best West African Int'l Film at the Screen Nation Awards, UK, and won the Achievement in Soundtrack award at the 2016 African Movie Academy Awards (AMAA), as well as two nominations in the Best Nigerian Film & Most Promising Actress categories. O-Town won the award for Best Director at the Lake City Film Festival (LACIFF), 2016.
Obasi acquired the option to Hello, Moto an African-Futuristic short story by the World Fantasy, Hugo & Nebula award winning Nigerian-American author, Nnedi Okorafor. The short film titled "Hello, Rain" had its world premiere at the Oscar-qualifying International Competition of the Internationale Short Film (Kurzfilmtage) Oberhausen in May 2018, and has gone on to screen in over 20 festivals, including a headline screening at Africa Utopia hosted by the Southbank Centre in London, as well as a North American premiere at Fantasia Film Festival where it received the Special Mention of the Jury prize. Hello, Rain was also selected for the BFI London Film Festival where it was also shortlisted as a nominee for the prestigious Short Film Award. Hello, Rain has also been featured on CNN and BBC for its strides in Afrofuturism and fantasy.
As a screenwriter, Obasi is a writer on the comedy-drama Lionheart, directed by Genevieve Nnaji. Lionheart had its world premiere at the Toronto International Film Festival (TIFF), and is the first Netflix Original Film from Nigeria. Obasi also contributed his writing to the forthcoming Living in Bondage sequel by Ramsey Nouah. Obasi is one-third of the new cinema collective from Nigeria known as Surreal16. Together they produced & directed the anthology short film Visions, which premiered at the 2017 AFRIFF, and was also part of a video installation at the LagosPhoto Festival. Visions won the Jury Prize for Best Film at In-Short Film Festival, and was nominated for Best Short Film at the Africa Movie Academy Awards (AMAA).
Obasi is presently in the funding/development stage for Mami Wata – a black and white female-driven fantasy thriller based on the popular Mermaid Goddess of West African mythology. Mami Wata was selected to participate in the Ouaga Film Lab, Burkina Faso, where it won the European Audiovisual Entrepreneurs (EAVE) prize, and will participate in the EAVE Producer's Workshop taking place in Luxemburg, Serbia and Germany in March, June and October 2019 respectively. Mami Wata was also selected to participate in Le Groupe Ouest's Less is More (LIM) European development lab for limited budget films which took place in March, June and October across Poland, Romania and France respectively. Mami Wata was awarded the Sørfond – Norwegian South Fund award at the 10th Durban FilmMart, which took place at the 40th Durban International Film Festival (DIFF). Obasi also served on the DIFF jury. He is represented by the Creative Artists Agency.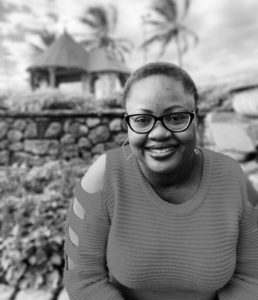 Oge Obasi has a production experience spanning almost a decade; having worked on various formats for TV and film, on such projects as The Figurine, Amstel Malta Box Office, Miss Earth Nigeria, Heineken's Champion's Planet, Desperate Housewives Africa, and MTV Base Shuga where she worked in the capacities of production coordinator and production manager.
Oge is the partner and production head at Fiery Film Company; a production company founded in 2012 by filmmaker C.J. Obasi to create genre-based films from an African perspective. With Fiery Film, Oge produced the acclaimed zero-budget zombie feature "Ojuju", which won the "Best Nigerian Film" award at the Africa International Film Festival 2014, and screened in festivals such as Fantasia Film Festival, Africa in Motion, and almost twenty other film festivals. She also produced the semi-autobiographical gangster saga "O-Town", which was an official selection at the Goteborg Film Festival, and received 3 nominations at the 2016 Africa Movie Academy Awards – Best Nigerian Film, Best Promising Actress and Achievement in Soundtrack, and winning in the latter.
Oge, through Fiery Film executive produced the section of the anthology short Visions called called "Bruja". Visions is an anthology short written, produced and directed by Surreal16 – a cinema collective from Nigeria, made up of filmmakers Abba T. Makama, C.J. Obasi and Michael Omonua, who through a 16-point manifesto have pledged to challenge the cinema narrative coming out of Nigeria. Her most recent production with Fiery Film is "Hello, Rain" – an afrofuturistic short film based on "Hello, Moto" by World Fantasy, Nebula and Hugo award winning Nigerian-American author Nnedi Okorafor. Hello, Rain world premiered in the Oscar-qualifying International Competition of the Internationale Kurzfilmtage Oberhausen, followed by a North American premiere in Fantasia Film Festival where it received the Special Mention of the Jury prize. Hello, Rain has also been nominated for the Short Film Award at the 2018 BFI London Film Festival.
She is currently developing Mami Wata – a female-driven revenge thriller based on the Mermaid Goddess folklore of West Africa, with C.J. "Fiery" Obasi attached as director. Mami Wata received the EAVE prize at Ouaga Film Lab in Ouagadougou, Burkina Faso, and is currently participating in the EAVE Producers Workshop 2019 taking place in Luxembourg (March), Novi Sad, Serbia (June), and Leipzig, Germany (October), and represented Mami Wata won the Sørfond – Norwegian South Fund at the 10th Durban Film Mart (DFM) which took place at the 40th Durban International Film Festival.
Benjamin Stockton came to Fiery Film from sunny California, land of Hollywood. He is an avid science fiction fan, and has been writing science fiction and developing virtual worlds since before "virtual world" entered the
English lexicon. His first efforts began when he was around 8 or so, and involved large numbers of Legos, flashlights and clay for special effects. After watching Nollywood movies with some Nigerian friends back in the day, he asked, "where's the science fiction," only to be told, "there isn't any."
Along the way, Benjamin kept that question at the back of his mind. Then he bumped into CJ Obasi. After viewing some reels from him, Benjamin decided CJ would be great talent to team up with to provide a fulsome answer to that question he had years ago. So along with Oge, CJ and Benjamin joined their considerable creative forces, and brought Fiery Film into formal existence.
These days, Benjamin Stockton can be found in his lair, listening to anything from heavy metal to hip-hop, whilst creating science fiction featuring Africans, for Africans as well as audiences worldwide. He figures the West is pretty much tapped out for new ideas, and Nollywood is the perfect place to bring some fresh talent and new ideas for the genre to fruition. Projects he has under development for Fiery Film include TV series with the running titles "Salvation," and "Parallax." As well as an untitled animated short screenplay based on Celtic and African mythologies.
We lost Benjamin in 2016. Out of respect and fondness for his memory, we have kept his bio.