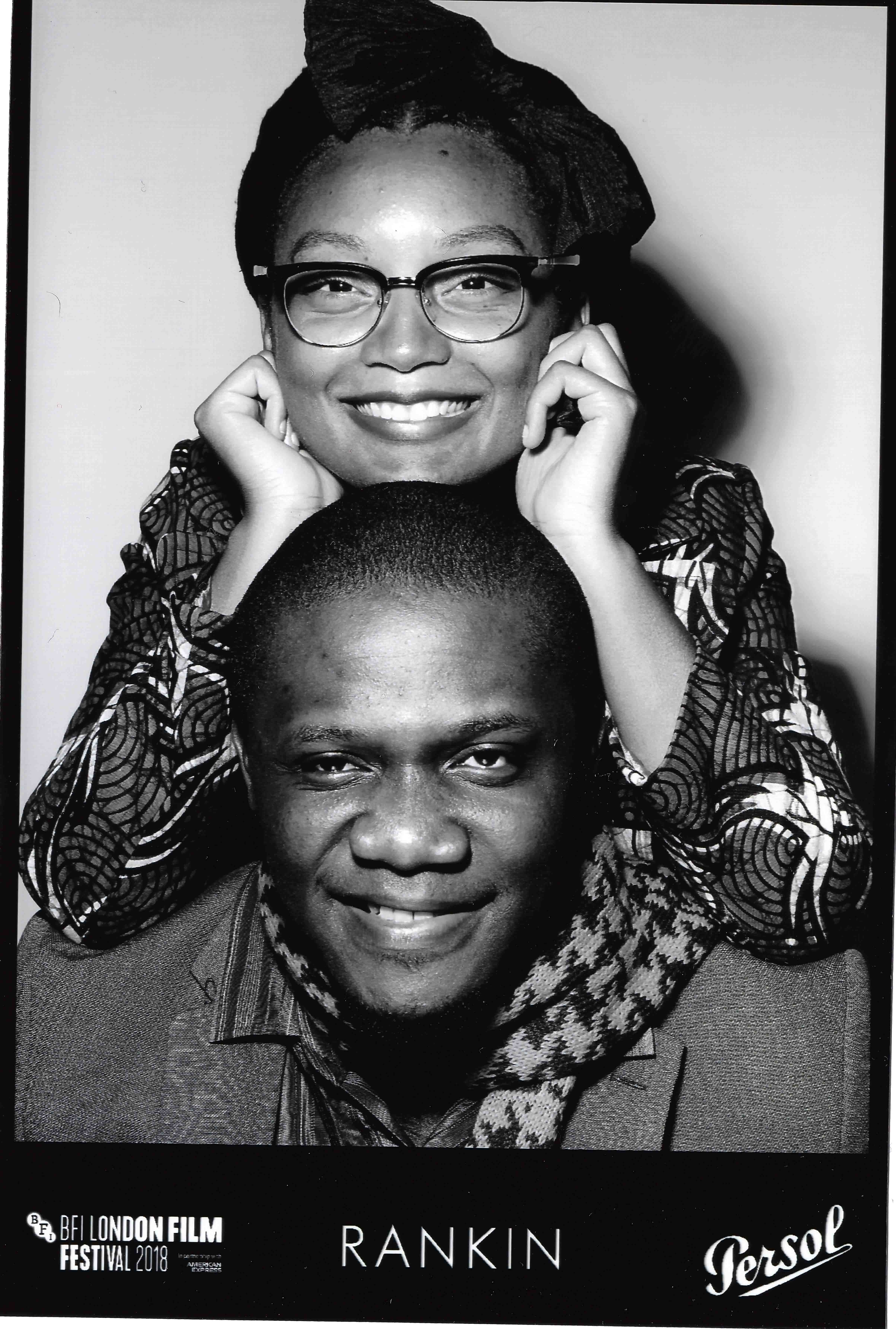 Events, News
"HELLO, RAIN" makes a good showing at LFF; African Premiere at AFRIFF!
The BFI London Film Festival has come and gone and Hello, Rain was well received. Read this glowing review.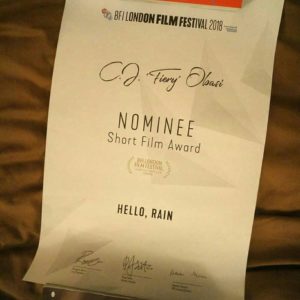 At the Nominees Party sponsored by Persol eyewear, certificates where handed out to the nominees in the competitions (Feature, First Feature, Documentary and Short Film), and portraits where taken by celebrity photographer, Rankin.
Portraits taken by Rankin (Left – C.J. Obasi with filmmaker and Short Film Award Jury head, Rungano Nyoni)
And we have great news – after touring many countries in Europe, North America and South America Hello, Rain will finally land in home turf for the African premiere taking place in Africa International Film Festival (AFRIFF) in Lagos, where the entire production journey began. AFRIFF will be taking place from November 11 – 17, 2018. Are you excited?