As we have previously announced, OTOKOTO which is the final instalment in what has come to be known as the "O" trilogy – the first being OJUJU, and followed by O-TOWN – is the next feature project FIERY FILM has set their sights on.
It is of course based on the 1996 ritual murders that took place in Owerri, and the subsequence events that followed. Writer/Director C.J. "Fiery" Obasi, and Producer, Oge Obasi are still keeping details under-wraps, but have let out the scoop within social media and the film community circles, which are already abuzz with excitement, not knowing what next to expect from the visionary filmmakers who continue to push the envelop in New Nigerian Cinema.
Here's the newly released concept poster, which artistically depicts a fictional newspaper reporting the capture of Innocent Ekeanyanwu, bearing the head of 11 year old Ikechukwu Okonkwo, a controversial picture that sparked a series of co-ordinated riots and protests across the city of Owerri.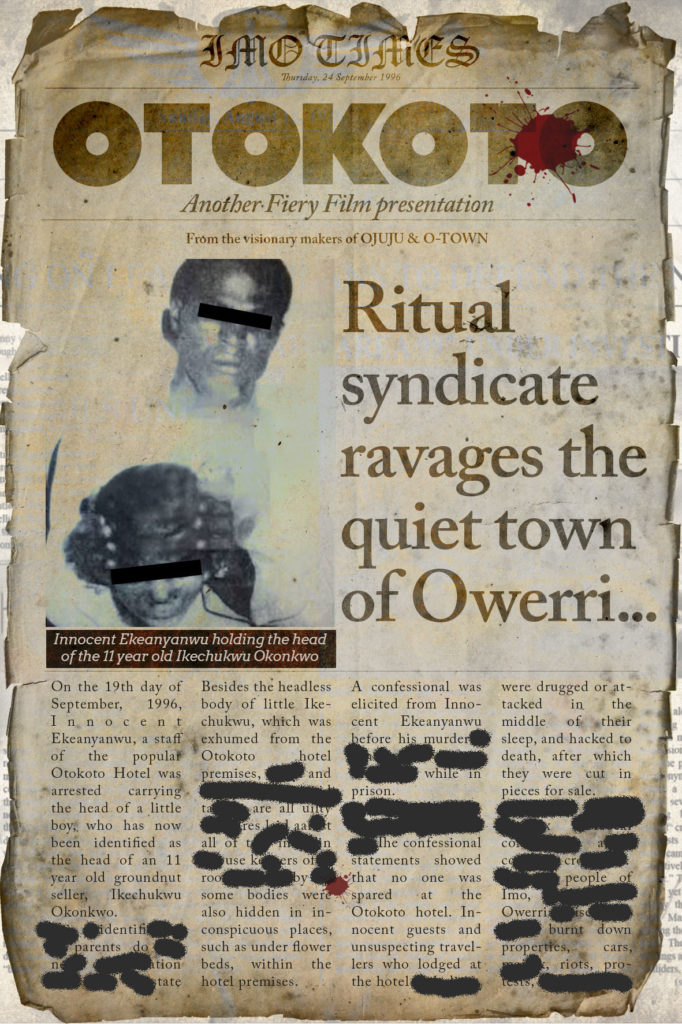 Follow @fierycj on Twitter/Instagram
Follow @fieryfilm on Twitter
Follow @simplyoge on Twitter/Instagram