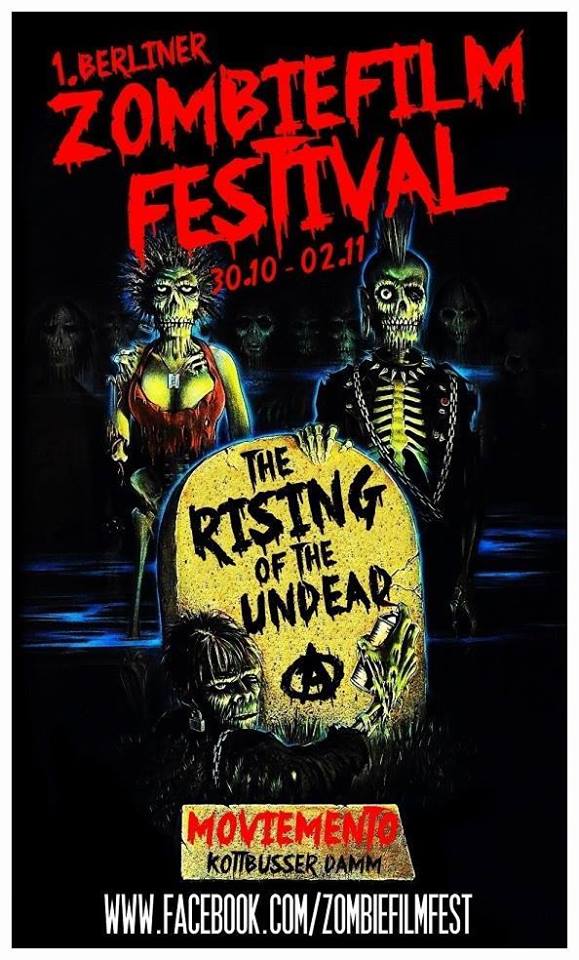 Fiery Film's debut OJUJU is still doing festival tours around the world, 3 years since its first festival premiere at Africa International Film Festival (AFRIFF) 2014, where it also won Best Nigerian Film. Writer/Director C.J. "Fiery" Obasi in a Facebook post said:
"This no-budget effort of ours has had at least 20 screenings in festivals and institutions around the world, countless reviews from some of the most respected critics on the global stage, and has been studied by Academic institutions and scholars of renown. Thinking back at how it all began with a chance trip into a Lagos slum, I can't help but feel overwhelmed by the entire experience. Eternally grateful to each and everyone who has supported the Fiery Film brand from day 1, as always you're gods in my book. Thank you.
OJUJU finally descends in Germany for the 1st Berlin Zombie Film Festival – The Rising of the Undead, screening 8 zombie features from around the world, with Ojuju repping Africa! Ojuju will be screening on the 31st of October at Kino Moviemento (the oldest still operating theatre in Germany) at 8pm. If you're anywhere near Berlin, come through."
We at Fiery Film look forward to having another rewarding outing in Berlin, come October 31!