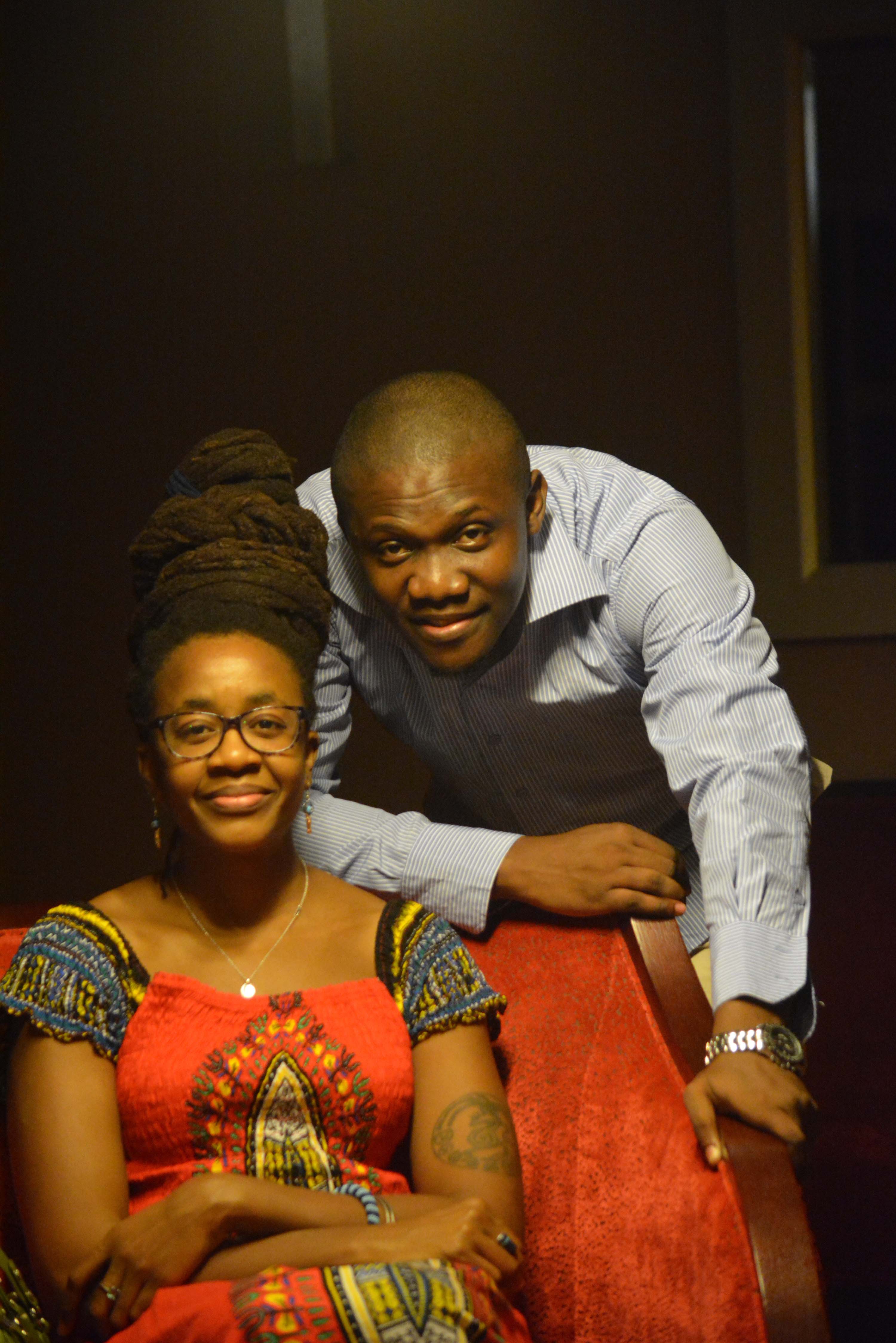 Filmmaker C.J. "Fiery" Obasi, whose latest work Hello, Rain, an adaptation of the short story Hello, Moto by Nnedi Okorafor finally got to meet the celebrated author at the just concluded Ake Arts & Book Festival, Abeokuta, Nigeria. The author whose novel Who Fears Death is currently being adapted into a series by HBO, with George R.R. Martin (Game of Thrones) as executive producer was a special guest at the festival, with panels and a book chat spotlighting her work to an audience comprising of writers, authors, filmmakers, activists, press and media, as well as book and art aficionados.
The filmmaker presented a work-in progress screener of Hello, Rain at a book chat moderated by science-fiction author Geoff Ryman and featuring Nnedi Okorafor and South African author Diane Awerbuck.
In a Facebook post, Obasi thanked the organizers of the festival, especially the founder, Lola Shoneyin for hosting a successful event –
"Phew! What an incredible week it's been. Capped off by my birthday! This woman right here, as you probably can guess was what made it all special. Finally meeting her, hanging out with her, having 'mini' adventures this past week has been the stuff of dreams. Adapting her work has been the most exhilarating and inspirational experience ever! Very grateful to the wonderful folks at Ake Arts & Book Festival and especially to Lola Shoneyin for facilitating such a glorious event. Abeokuta was a blast! Met a lot of truly talented, strong and visionary women (and some men) out there. Looking forward to the glories that lie ahead. Coming back home to my family, I feel centered, and at peace with all the light and positivity. And to everyone who wished me a happy birthday, you guys keep overwhelming me with your love and support. I'm very grateful to all of you. And for those still on the journey with us – everyone on the Fiery Film team, I love you…let's do this!"
Hello, Rain – an afrofuturistic tale of juju meets technology, is a story of three women whose magical wigs grant them supernatural powers. The 30-min short is currently in post-production and will begin its festival tour in the first quarter of 2018, ahead of an official premiere in Lagos, Nigeria.
We are all very excited to be a part of history being made!