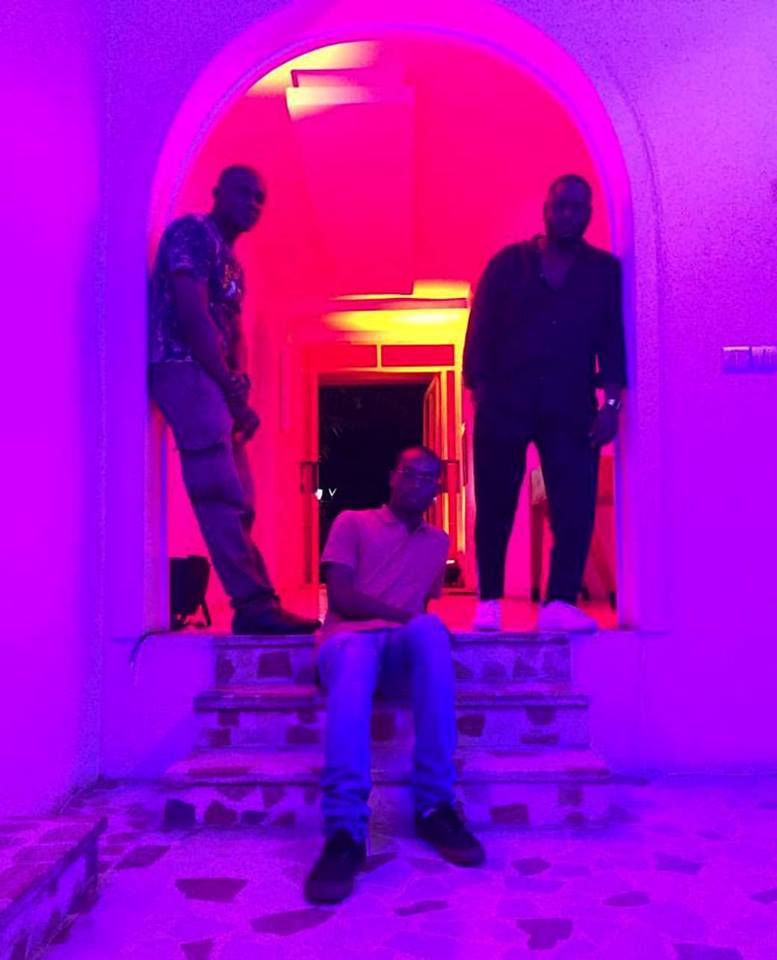 The 1960s saw the first Nigerian films being made by the likes of Ola Balogun, Eddie Ugbomah, Jab Adu, Moses Olaiya and Herbert Ogunde. They struggled initially with the high cost of film but with some government support managed to see success especially in the 1970s and 80s. The 1990s saw a major shift in Nigerian cinema with the film Living in Bondage (1992) by Chris Obi Rapu. Utilising cheap digital video equipment and shooting rapidly on micro budgets the film became a major success and birthed the straight to video Nollywood film that would become pervasive. These micro budgeted films could go from script to screen in a matter of days and became extremely popular with local Nigerian and African audiences. The direct to video industry saw massive growth and Nollywood became the second largest film industry in the world in terms of films produced.
The mid 2000s saw the return of cinemas houses and a new crop of filmmakers with loftier ambitions. They aspired to makes films that were more cinematic with improved production value and a focus on better technical quality. As this new industry grew the cinemas became saturated with romantic wedding films and comedies that were high on Melodrama. It was against this backdrop that three filmmakers C.J 'Fiery' Obasi, Abba T. Makama and Michael Omonua inspired by the Dogme 95 movement founded in 2016 The Surreal16 Collective.
THE SURREAL16 COLLECTIVE
The Dogme 95 were created as a "rescue action" in 1995 by Danish film makers Lars Von Trier and Thomas Vinterberg. It was their response to the big budget Hollywood action films that were reigning supreme at the time and their attempt to bring cinema back to it's more "traditional values" and return the emphasis to story telling. They believed that big budgets did not determine quality. So Dogme 95 set about creating ten artificial rules known as the "vow of chastity".
Working in Nollywood and disillusioned by the abundance of slapstick comedies and wedding films The Surreal16 Collective set out on a mission to diversify output and encourage a new type of cinema. Inspired by the Dogme 95 movement the collective wrote a manifesto containing sixteen rules and guidelines that will govern the making of their films. The rules were announced during a panel at Africa International Film Festival 2017 after the screening of their first anthology film 'Visions' and was followed by a moderated panel titled: Nigerian Arthouse Cinema – Creating a New Kind of Cinema. The panel was moderated by renowned filmmaker and the Festival's Artistic Director Newton Aduaka.
THE MISSION
One of the defining characteristics of Nigerian cinema through the ages is it's reliance on melodrama. Comedies and slapstick are in vogue. Our goal is to push a new kind of Nigerian film. Encourage genre films such as Fantasy, Science Fiction, Horror, Crime as well as push and promote more artistically minded films. Like those of the Taiwanese new wave which focussed on socially conscious arthouse fare and encourage experimentation to help create a new identity for Nigerian Cinema.
The Surreal16 will go against the grain. Push boundaries and play with the language of film. In the Manifesto there are sixteen rules and guidelines that are serious yet playful in tone. We'll eschew (romantic) comedy, slapstick and anything we deem 'cheesy'.
Surrealism is a genre within our collective we'll look to push to the fore. Ultimately this is a call to arms to our fellow cinephiles and filmmakers. To inform those practicing and would be filmmakers not be discouraged in pursuing their own unique voices; and that we are with you. And we will fight with you.
THE MANIFESTO: RULES AND GUIDELINES
1. No Wedding Films.
2. No slapstick (in the) films.
3. No romantic comedies.
4. Avoid Melodrama.
5. Genre films are encouraged.
6. The films must contain an element of surrealism.
7. The films must be from the African perspective.
8. There will be no religious propaganda.
9. No censorship.
10. No sequels.
11. No cliche looking witch doctors.
12. No fake British or American accents.
13. No "To God be the Glory" at the end of films.
14. No establishing shots of Lekki bridge.
15. The use of local languages is encouraged.
16.  No cheesy lines or characters.
Rules & Guidelines 1 – 4:
Wedding films and comedies that are inspired by African American films like The Best Man (1999) are banned from the collective. Slapstick Comedies are banned as are any slapstick characters that may appear in films.
Banned genres may be parodied however members should be wary of the parody film, it being a subgenre of comedy. Genre mashups in this area are encouraged.
Rules & Guidelines 5 – 8:
The fantastic genres, crime, mystery etc are welcome and encouraged. Surrealism is our genre of choice. All stories must be from the African perspective. And religious propaganda is banned.
Rules & Guidelines 9 – 12:
No censorship. If breasts and penises need to be shown in your films show them. Exploitation films are fine.
Rules & Guidelines 13 – 16:
Nigeria's a big place so there's no reason to ever show Lekki Ikoyi Bridge in an establishment shot. Choose another establishment shot. Local languages must be used as often as possible. Where local languages would be used in real life they should be used in the film. Finally stay away from 'cheese'.
VISIONS
VISIONS is an anthology film made up of three short films inspired by dreams and visions. It explores a young woman's identity, relationship and spirituality. Each short is directed by a member of the collective. Shaitan by Abba Makama, Brood by Michael Omonua and Bruja by CJ 'Fiery' Obasi.
Visions premiered at the Africa International Film Festival 2017. Visions was also part of a video installation at the 2017 LagosPhoto Festival.
View the teaser below:
KABAL
Kabal (Qabal) will be the first Surreal16 anthology feature film. The story will be set in a plush mansion where an exclusive party is being held for the elites.
The party will be dissected into three sections. The Outer Court where regular guests and characters constituting this group is explored. The Inner Court where the servants and the assistants of the high profile guests are explored. The Holy of Holies: where the VIPs and elite guests including the host of the party is explored.
The stories will be intertwined and as the staff cater to the high society guests, the party will build up to the shocking main event and the true reason behind the celebration.
Whereas VISIONS was executed on minimal resources with KABAL we plan to scale up and realise the project on a more ambitious scale.
We've reached out to potential producers and sponsors to raise funds. We plan to shoot in 2018.
THE FILMMAKERS:
ABBA T. MAKAMA
Abba T. Makama is an award winning filmmaker and the founder/creative director of OSIRIS. He has a degree in Business Management from the State University New York, Fredonia and studied film at prestigious New York University (N.Y.U). In May 2014 he was commissioned by AL JAZEERA to direct a documentary on the Nigeria Film Industry. The documentary titled 'Nollywood: Something From Nothing' was broadcast in July 2015 on Al Jazeera World and was nominated for best documentary film at 2016 AMAA (African Movie Academy Awards).
His debut feature film Green White Green was selected for the renowned 2016 TIFF (Toronto International Film Festival) as part of the city to city program (spotlight on Lagos). Green White Green also screened at the Stockholm International Film Festival 2016 and won Best Nigerian Film at AFRIFF 2016. Green White Green also screened at the 3rd edition of the Berlin Critics Week 2017 and the Spirit of Fire Festival in Khanty Mansisky, Russia.
Also in 2017 Green White Green was nominated for two AMAA awards (Best Nigerian and Best first feature by a director) and also received theTransformNation Film Award for reflecting the cultural diversity of today's world at the 2017 World festival of student and Youth 2017 in Sochi, Russia. Green White Green has screened at over 17 international film festivals.
Abba is also a Painter, Art enthusiast and has a deep interest in Freudian and Jungian Psychology.
CJ 'FIERY' OBASI
C.J. fondly called "Fiery" or "The Fiery One" made his debut feature – a zero budget film "OJUJU" which premiered at the prestigious Africa International Film Festival (AFRIFF) in November 2014, where it also won the award for "Best Nigerian Film".
OJUJU went on to screen in various festivals around the world, such as the Pan African Film Festival in Los Angeles, Shockproof Film Festival in Prague, New Voices in Black Film Festival in New York, Nollywood Week Festival in Paris, and Fantasia Film Festival in Montreal, garnering universal acclaim despite its zero budget status from the likes of internationally renowned critics such as Todd Brown of TwitchFilm (now Screen Anarchy), Tambay A. Obenson of Shadow & Act, and Frank Scheck of The Hollywood Reporter. C.J. for his innovative work on OJUJU, was awarded the Trailblazer of the Year award in March 2015, at the Africa Magic Viewers' Choice Awards (AMVCA).
Obasi's sophomore effort is the feature film "O-Town", an epic crime film which he calls his "Western in an Eastern land" and describes as "my exploration into genre-filmmaking". O-TOWN premiered at the 2015 Africa International Film Festival, followed by a Nordic premiere at the 2016 Gothenburg Film Festival, Sweden. It was nominated for Best West African Int'l Film at the Screen Nation Awards, UK, and won the Achievement in Soundtrack award at the 2016 African Movie Academy Awards (AMAA), as well as two nominations in the Best Nigerian Film & Most Promising Actress categories. O-Town won the award for Best Director at the Lake City Film Festival (LACIFF), 2016.
Obasi through his production company Fiery Film acquired the rights to Hello, Moto a short story based on the universally acclaimed Nigerian-American author, Nnedi Okorafor, for a short film adaptation. He is also in pre-production/development stage for Mami Wata – a female-driven revenge thriller based on the popular Mermaid entity of Western Africa, as well as for Otokoto – a factual drama based on the ritual murders that culminated to the mob riots in 1996 in Owerri.
MICHAEL OMONUA
Michael Omonua is a writer/director who became passionate about cinema during film studies classes in secondary school. He received his BA in Film Production at the University College of the Creative Arts, in Farnham, Surrey, and has since gone on to write and direct eleven short films in both England and Nigeria. Many of which have screened in a number of festivals and exhibitions including: Made in Nollywood (Bordeaux), London Short Film Festival and Africa International Film Festival as well as having a film (Talk) selected for Vimeo Staff Picks.
His shorts have wide ranging influences, from the humanist cinema of Ray, Ozu, and Bresson to the experimentation of the French New Wave directors.
Michael's currently in pre production on his next short film 'Interview' and is currently developing his debut feature 'Graft' which is a film about the every day corruption experienced by the young people of Lagos, Nigeria. It is due to shoot Febuary 2018.
NEW MEMBERS
As the project grows new members will be accepted into the collective. There are honorary members and key collaborators. This list will be updated sporadically.
Cinematographer: Baba Agba
Actress: Valerie Dish
The Surreal16 Collective are open for commercial work.
For any enquiries CONTACT:
Email: s16collective@gmail.com Facebook: Surreal16 Collective Youtube: Surreal16 Collective Instagram: @Surreal16collective Twitter: @S16Collective
CONTRIBUTORS/MEMBERS/COLLABORATORS
@FIERYCJ @ABBATMAKAMA @CINE9JA @BABAAGBA_ @VALERIE_DISH
REFERENCES
https://en.wikipedia.org/wiki/Nollywood https://en.wikipedia.org/wiki/Cinema_of_Nigeria
https://oldnaija.com/2015/07/06/the-origin-of-nollywood-the-nigerian-film-industry/
http://nofilmschool.com/2014/02/explanation-of-the-controversial-film-movement-dogme-95-by-co-creator-lars-von-trier
https://en.wikipedia.org/wiki/Dogme_95
Download Whitepaper here